Kodi Music Remote Pro 4.5.0 - Search reloaded
Kodi Music Remote Pro 4.5.0 has just been released in the App Store. It comes with new search options:
Fuzzy search allows you to find your favorite music even if the search term does not match a 100%. For example, if you search for "Robby", it finds "Robbie Williams"
Searching in the artists view previously would find albums and songs as well. This option can be disabled if one only wants to search in the list of artists.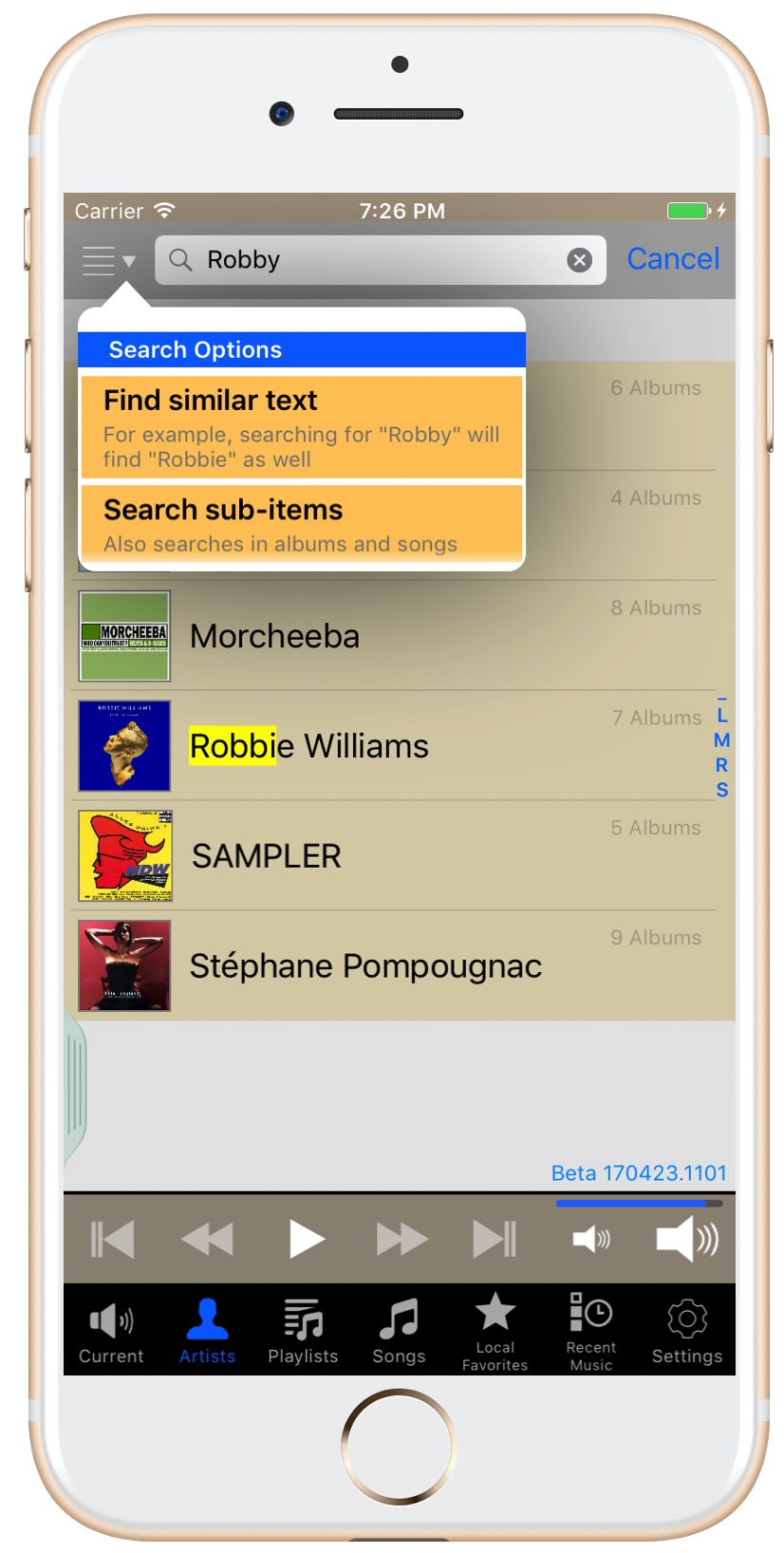 The new search options are available in the search menu, which can be opened from the menu icon next to the search term field.
Furthermore, this version provide new useful features, check them out:
Add the currently playing song to the favorites
A new shortcut to fade out the music and then pause/stop/shutdown the server
If no artist cover is available, show first album cover (configurable)
Optionally, disable the confirmation prompt of server operations
Display the Kodi version name and revision along with the version number in Settings
Enjoy!